"Willpower" leads people to explore the emerging interest in tea tasting, while "vitality" drives people towards a better life.
- Founder Heinrich Wang
Modern Tea Ceremony
Due to changes in tea utensils, we have had the opportunity to break away from the traditional style of tea ceremony that has stay mostly unchanged the past four hundred years. From both the mindset and the form, we explore the alternative cultural and artistic connotations of tea drinking. Gradually, in terms of aesthetics and attitude, we have brought forth a new style of tea drinking.
We have changed the traditional elegant image on the table, to a composed and disciplined urban intellectual composition. We have moved from a simple and natural friendly material and linear structure to an artificial high-gloss texture and fragmented geometric layout, reflecting the familiar environmental reality and aesthetic experience of the present time. From the teapot to the table setting, we unfold a new story of tea inheritance and transformation.
Making porcelain, "teapot" is an unavoidable challenge, but it is not very meaningful since there are already billions of similar teapots on the market. Therefore, we try to be creative and put in a lot of effort to create a unique and contemporary posture, just to give porcelain a conscious interface to communicate with time and space.
Shop the Look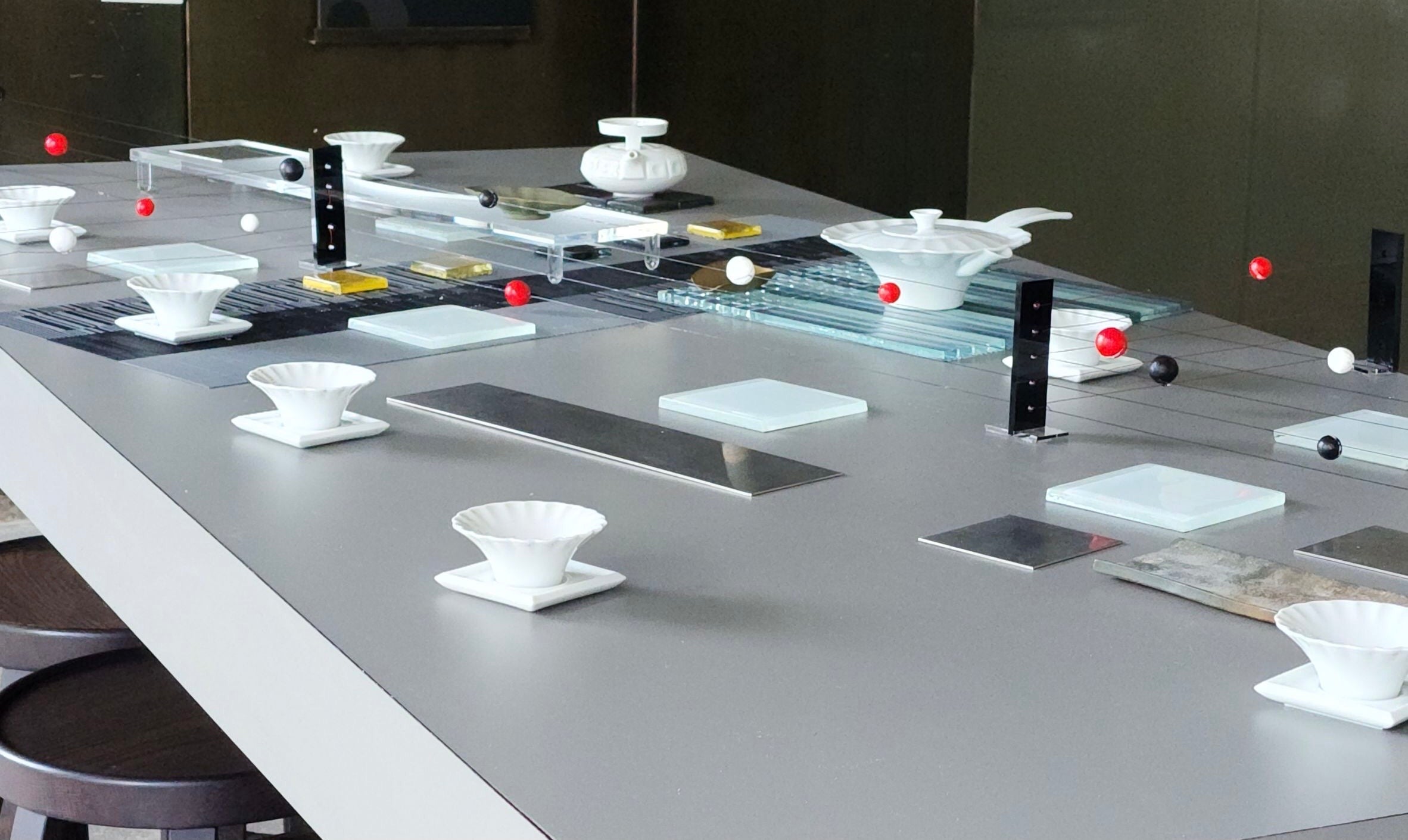 Quick view

Harmony_Tea Set_Glossy

Regular price

TWD$1,500.00 TWD$18,800.00

Regular price

Sale price

TWD$1,500.00 TWD$18,800.00
Quick view

Blazing TeaSet

Regular price

TWD$1,000.00 TWD$15,840.00

Regular price

Sale price

TWD$1,000.00 TWD$15,840.00
Quick view

The Pearl

Regular price

TWD$1,500.00 TWD$21,800.00

Regular price

Sale price

TWD$1,500.00 TWD$21,800.00