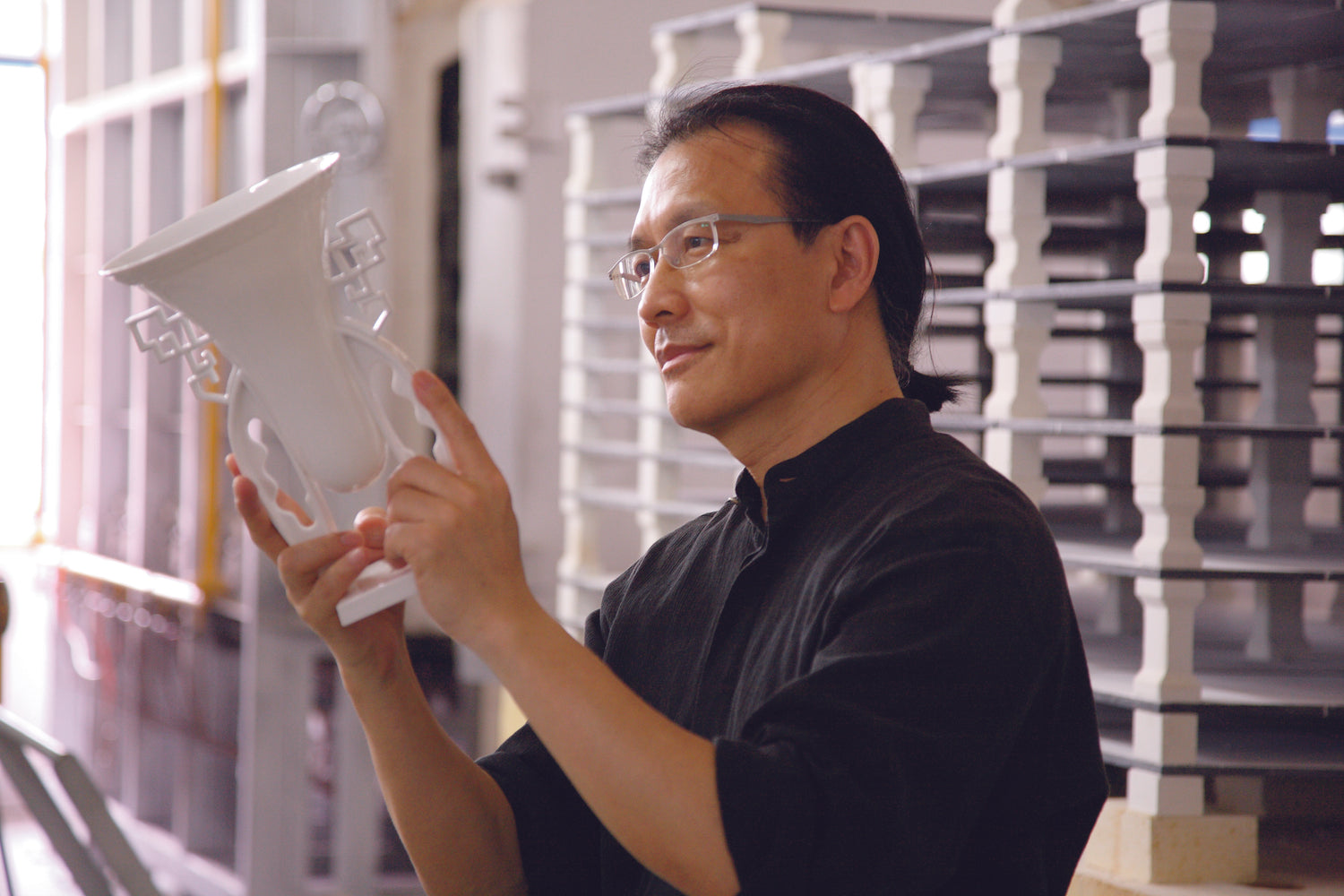 Founder
Heinrich Wang
Heinrich Wang, who has worked in advertising, directing, and acting, is the first Chinese artist to work with "modern art glass" and the founder of "tittot".
Following the colorful glasswork, Wang turned to white porcelain. Continuing the tradition of porcelain's elegance and grace, he reinterprets the new era of porcelain with innovative contemporary art and modern vocabulary. Each piece is rich in cultural and humanistic sentiment and positive values.
He has been honored with the 5th "Cultural and Artistic Inheritance Award", the 2010 Ernst & Young International "Cultural Entrepreneurship Award", the 2004 Martell Extraordinary Personality Art Award, the 2018 Taiwan Tatler Annual Artist Award, and was named one of the outstanding Chinese innovative and creative leaders in the "Chinese Innovators" organized by the China Development Research Center of the State Council.
His works have been collected by institutions such as the Palace Museum in Beijing, the Taiwan Museum of History, the Taiwan Center for Traditional Arts, the Museo del Vidrio in Mexico, the Corning Museum of Glass in the United States, and the Victoria & Albert Museum in the United Kingdom. Due to his innovation in craftsmanship and aesthetics, he was awarded an Honorary Fellow by the International Academy of the United Nations.
I have a great love for traditional crafts that require a lot of labor. I not only enjoy the lengthy process and the ritualistic details, which exhibit a wonderful display of understanding and memory of the materials, but also the confidence and ambition that come from the hands. Of course, there are also disappointments and setbacks that come from the hands.
Heinrich Wang, Founder of NewChi