On Dragon Boat Festival, presenting a gift to wish you peace and health.
Dragon Boat Festival, also known as the festival of the dragon, is said to have originated from the Baiyue people who lived by the water during the Qin and Han dynasties. They worshiped the dragon totem and believed themselves to be the descendants of the dragon, praying for the blessings of the dragon god. Dragon Boat Festival was created as a festival for them to offer sacrifices to their ancestors. This year, on Dragon Boat Festival, NewChi has specially selected "dragon" works as gifts, using auspicious animal images to bless for good health and safety. May you have peace and health during this Dragon Boat Festival!
A Happy Dragon
The artwork "A Happy Dragon" features a relaxed and pleasant auspicious dragon, symbolizing a peaceful and harmonious world where there is peace throughout the land, and the auspicious beasts that protect the world no longer need to intervene, allowing them to leisurely enjoy their time.
Learn More
Roaming Dragons of the Four Seas
The artwork "Roaming Dragons of the Four Seas" uses four circles to symbolize the vast world, and features abstractly outlined small dragons leisurely playing within the world. The artwork ingeniously uses the four circles as a box shape, making it more functional as an exquisite candy or storage box.

"Whether for quiet appreciation or active use, it adds aesthetic and interesting elements to daily life.
Learn More
The auspicious dragon bringing blessings. NewChi hopes to inject positive energy into daily life, and offering the greatest wish for the impermanent world. It represents the blessings of peace and good fortune, just like the auspicious beasts that are embodied in it.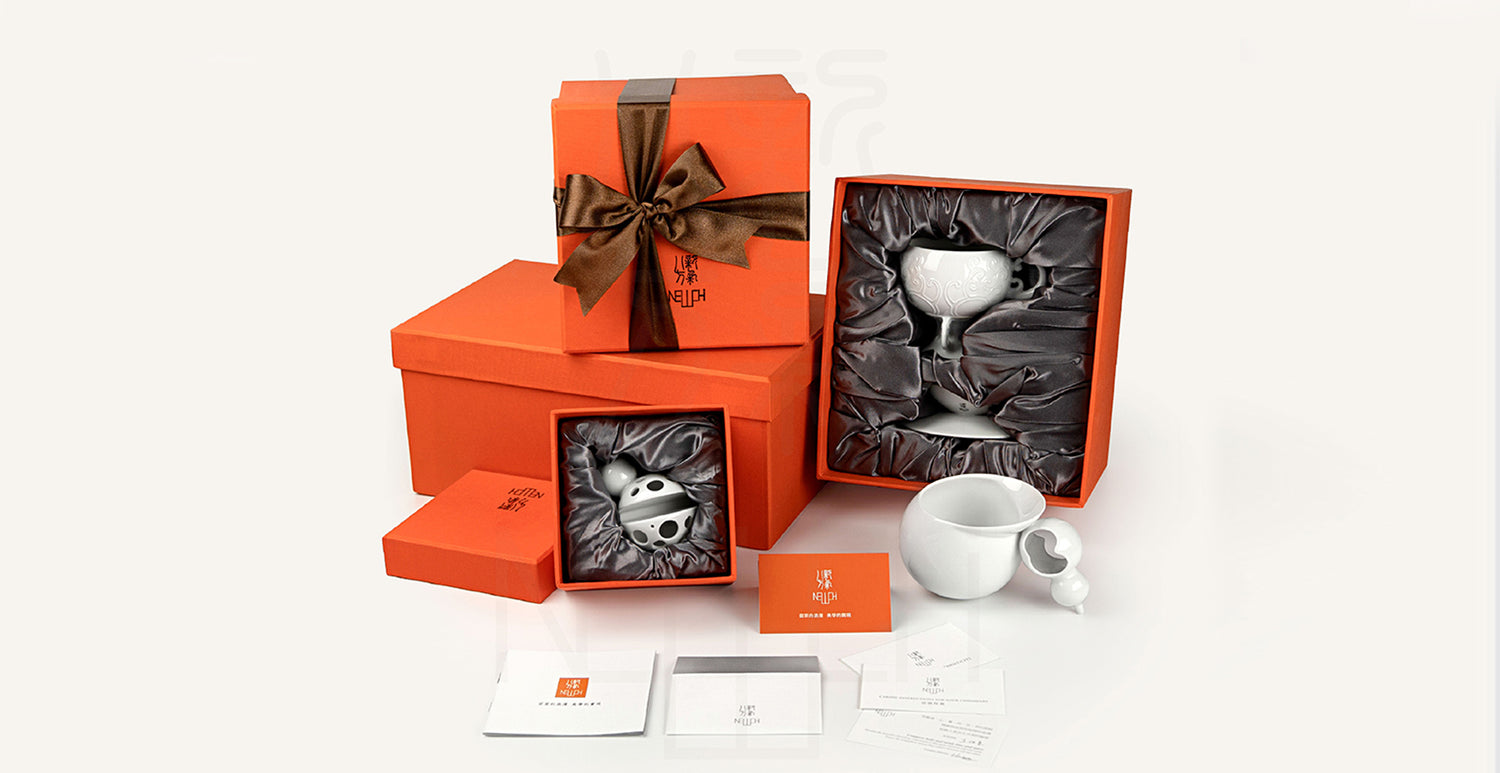 Gift Wrapping
NewChi artworks are all packaged in exquisite handmade gift boxes, with internal anti-collision protection and a carrying bag included. Before shipping, buffer materials will be used to fill the gaps in the cardboard box to ensure the safety during transportation.
Learn More
More Dragon Boat Fest Select