Phoenix Collection
The phoenix represents a magnificent and noble image of elegance and grace. It also carries the title of "reborn from the ashes" and "immortal bird," which embodies the spirit of innovator that is constantly self-denying and seeking change. This spirit is characterized by perseverance, courage, and vigor. In short, the phoenix combines gentleness with toughness and an indomitable image.
This creation hopes to interpret the spiritual symbol of the king of kings in the south, the phoenix, in an elegant and non-figurative form. On the one hand, it exudes a dignified and harmonious atmosphere, and on the other hand, it exudes a proud and robust spirit. Unlike the domineering and turbulent posture of the northern dragon, its freedom is mature and confident, and its strength is calm and solid. The continuous self-transformation and innovation phenomenon of the phoenix is conveyed through different plot progressions.
and are collected by Museum of History of Taiwan.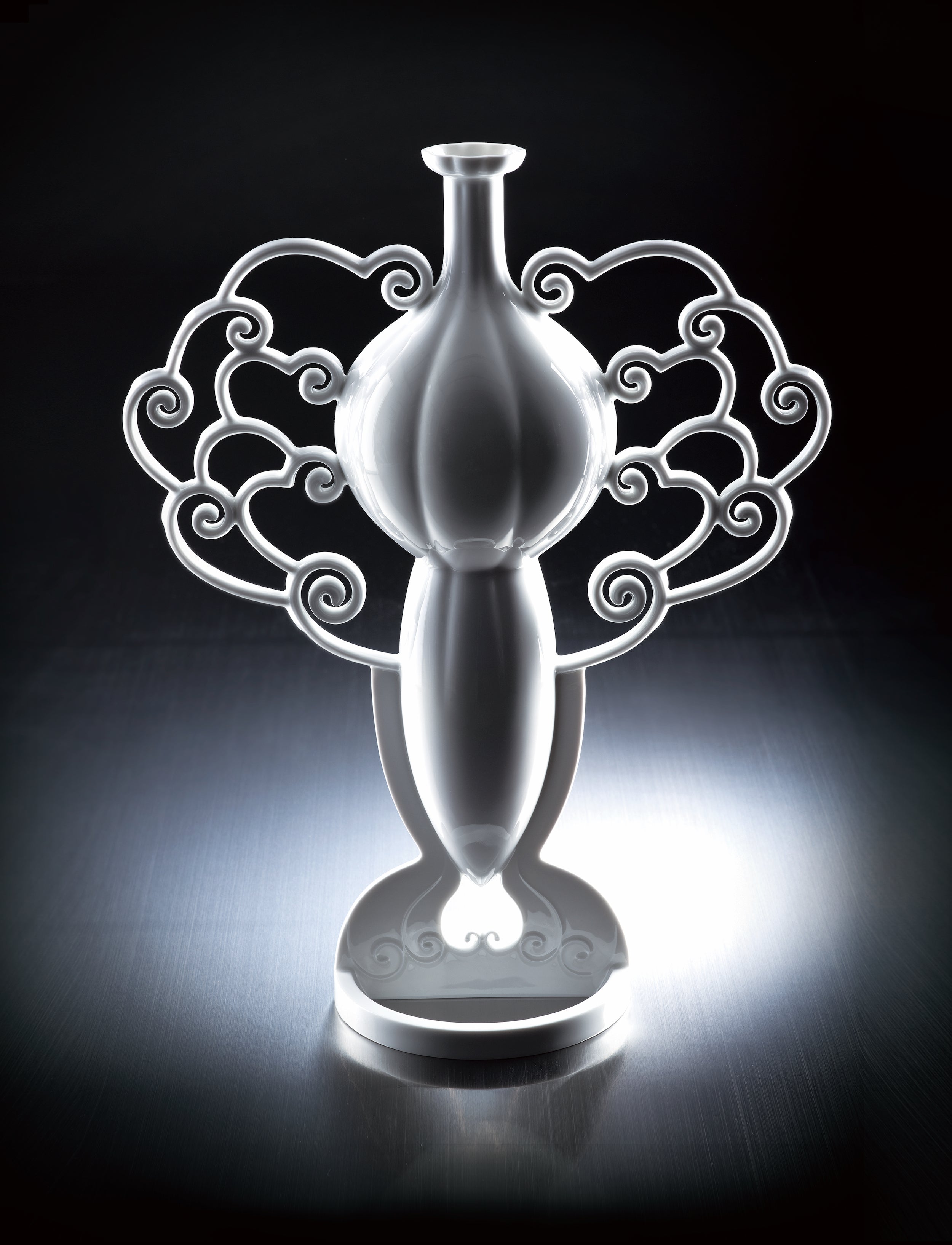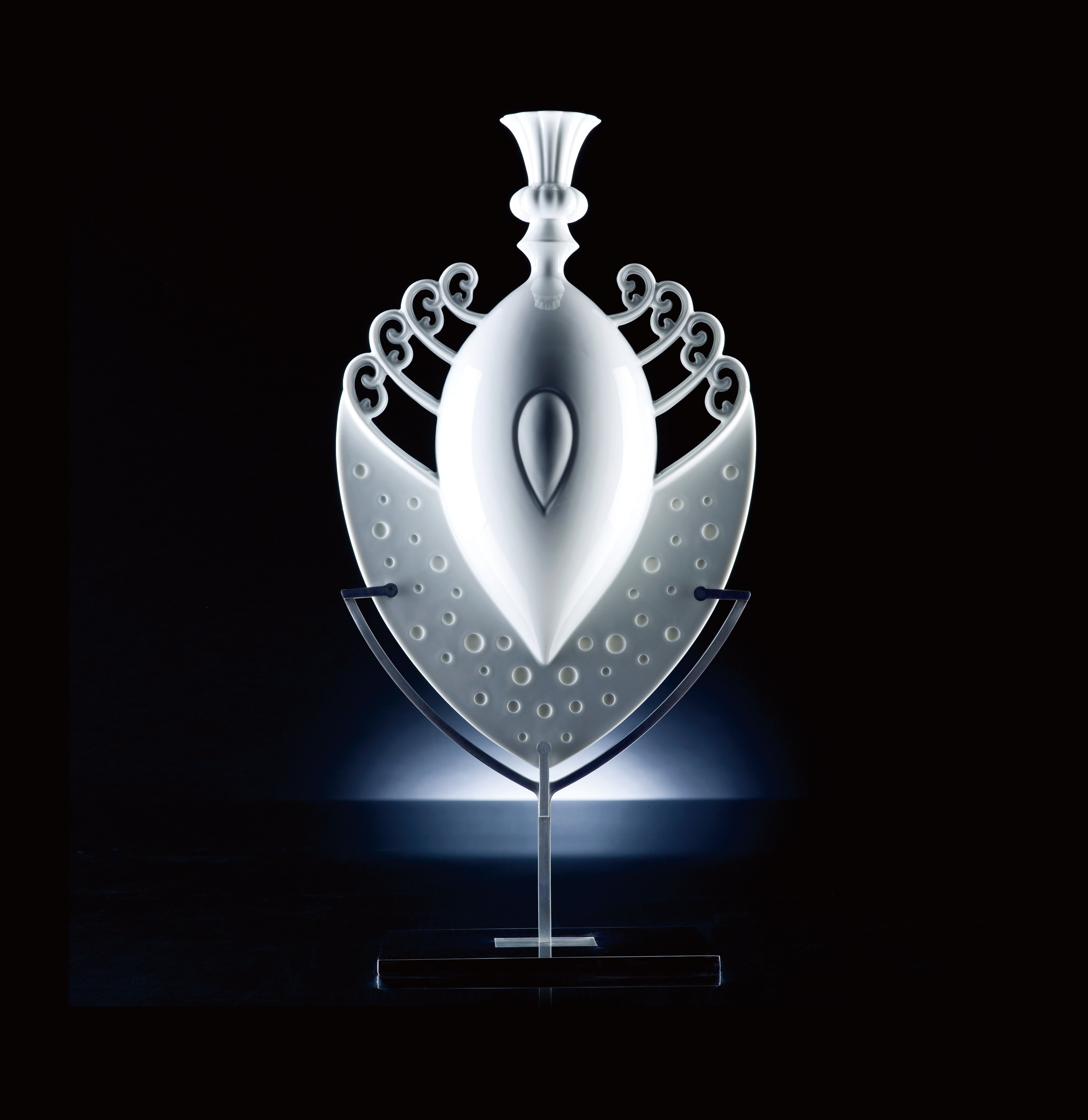 Heaven Sent Conveyances
Withholding materialistic notions to set out for a fresh idea with soaring wills, it manifests its glamour that reaches the vast sky. The phoenix will bring good signs of everlasting peace as a new rule for this age.
Phoenix's Fantasy
With self-awareness, in rising position, the phoenix gazes at the world with determination. The gliding wings are filled with dignity. The strong body penetrates the earth and the heaven. The ease slowly rises within.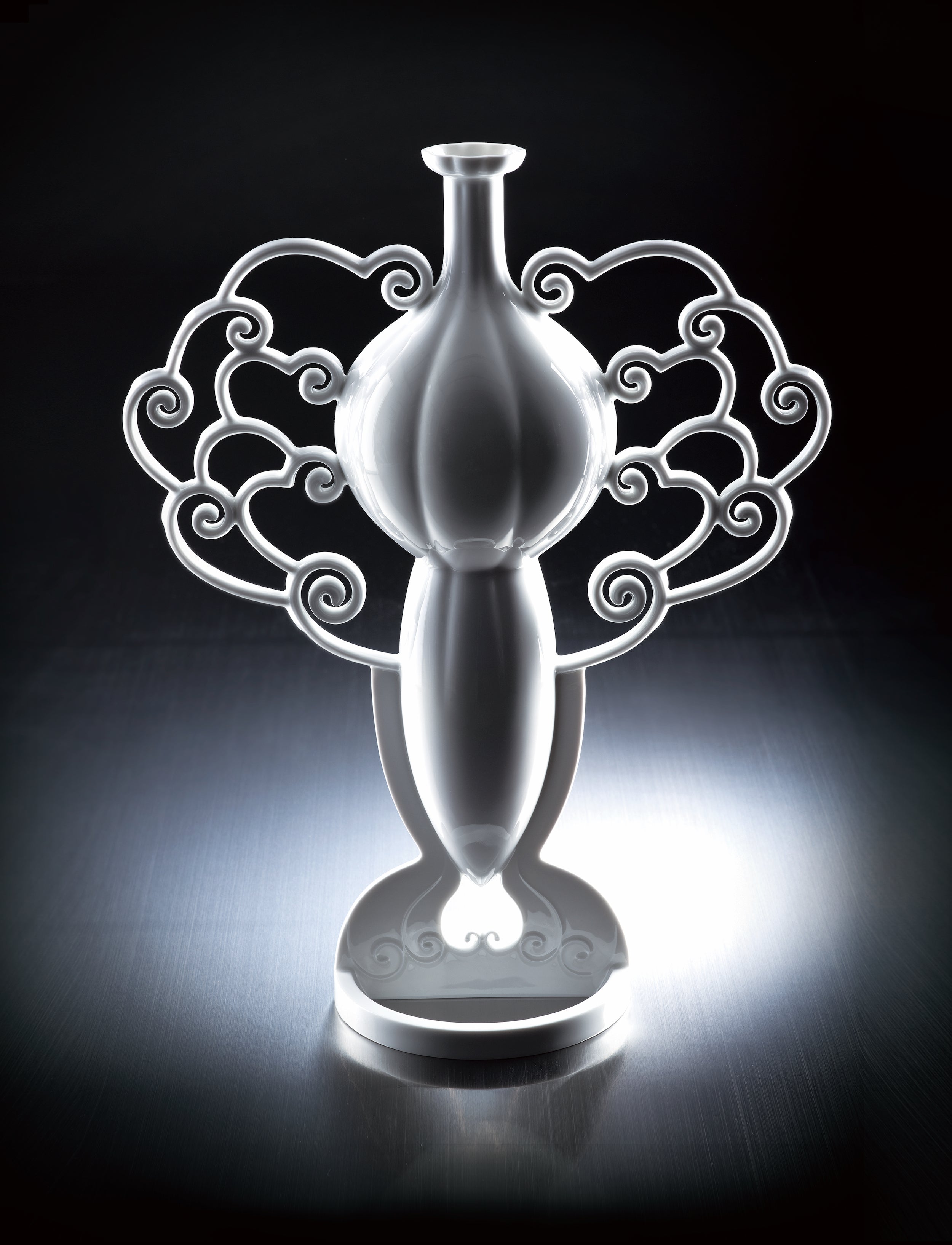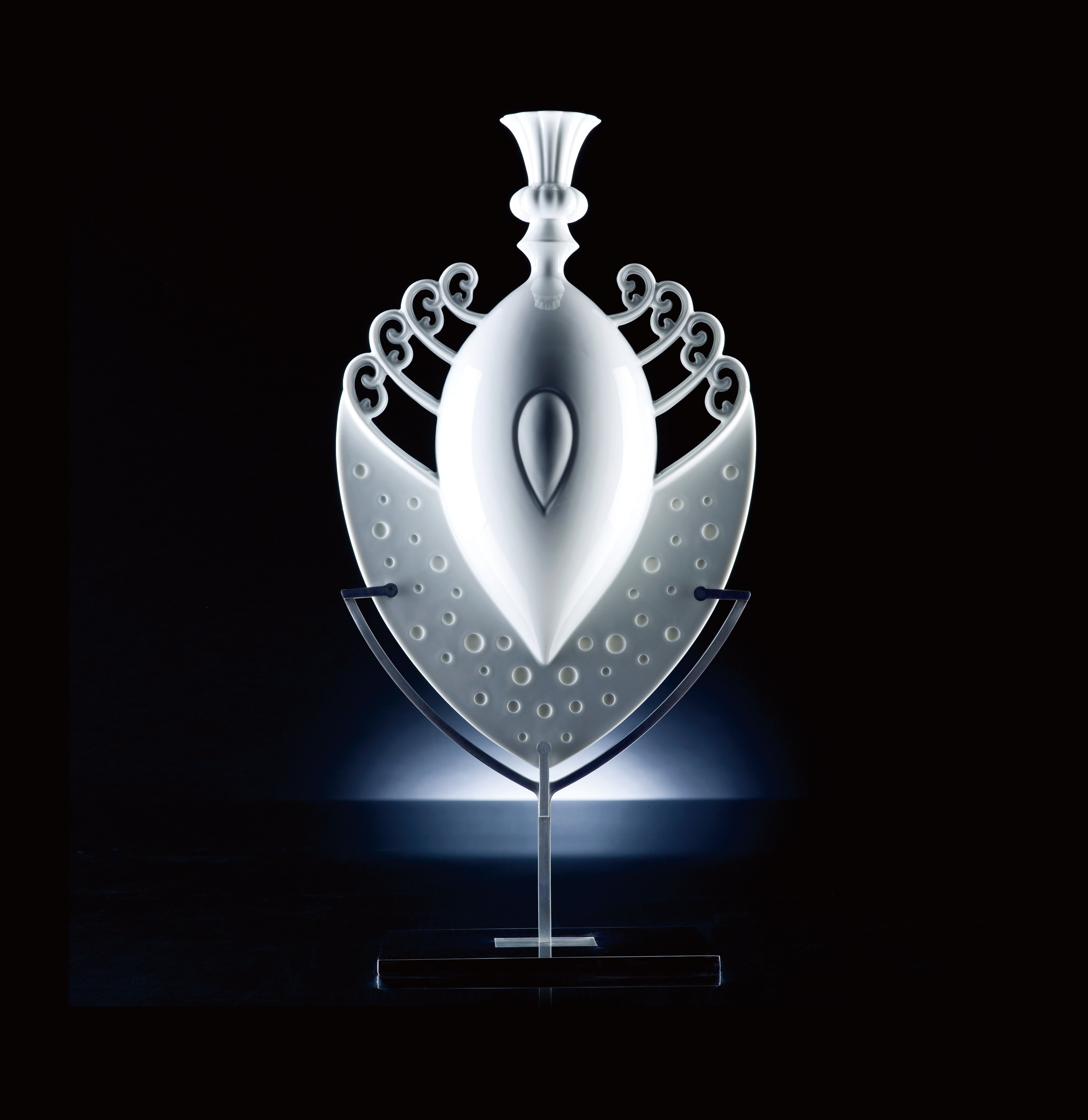 Hall of Spring
The work incorporates the toughness of high-difficulty geometric planes in porcelain craftsmanship and the elegance of delicate window frames to demonstrate the universal and balanced beauty of a gentleman who is "clear and honest, frank and sincere."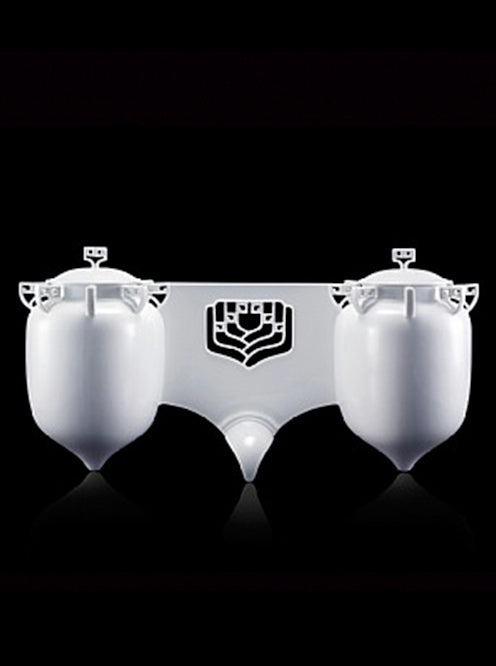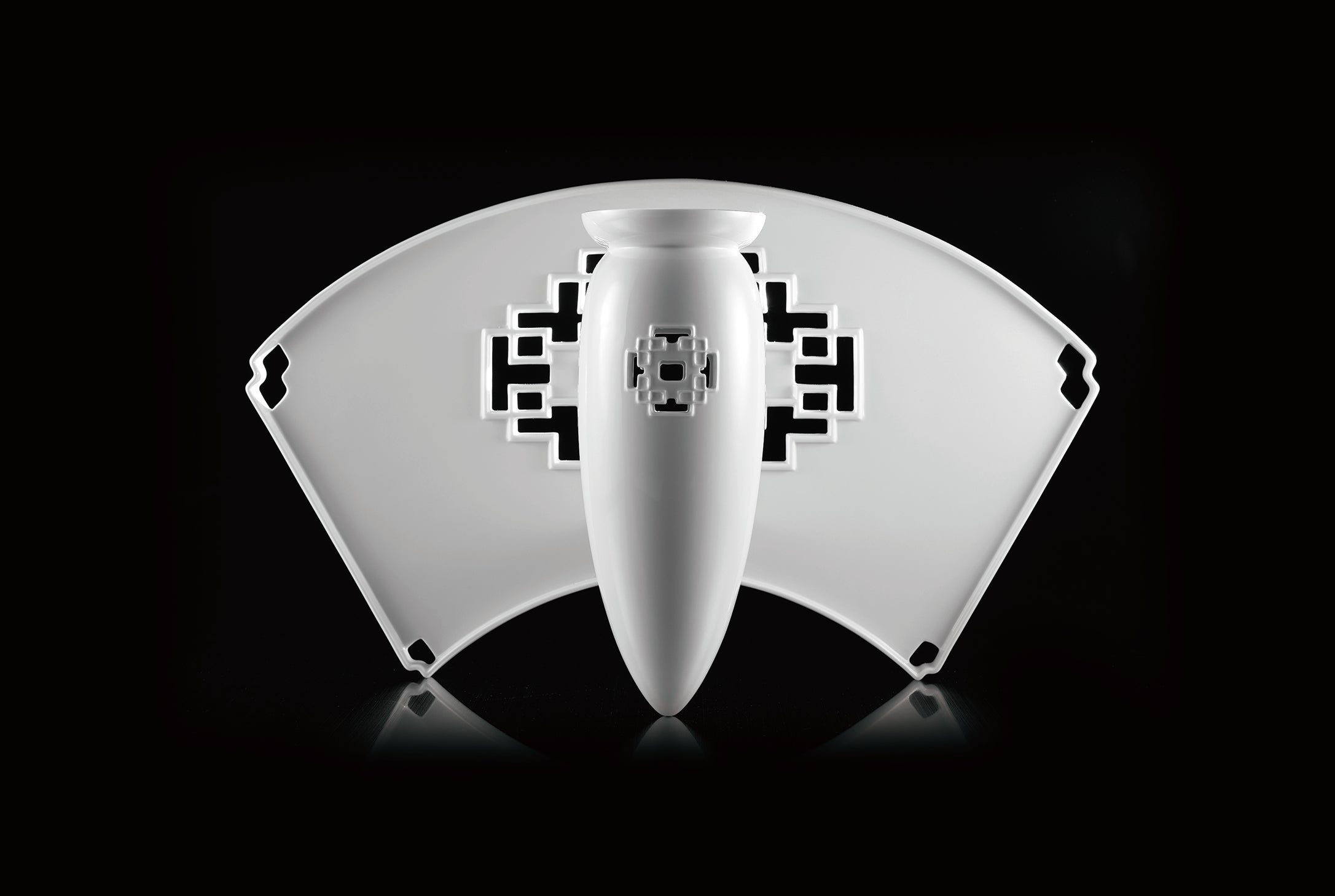 Spring Breeze
Decorated with intricate and yet orderly patterns, This fan-shaped garden window in a modern form represents the tranquil and elegant aesthetics of Chinese garden arrangement. A slender oviform vase with a splayed rim is extended from the window and has decorations that match the window patterns.
Heritage
With a minimalist outline, the two tradtional jars connected by a flat window lattice with a pattern of a candle stand, stand on pointed bases. These two jars, symbolizing the two generations of a family, represent the importance of prosperity and family value that has existed for hundreds of years and will be passed on to future generations.